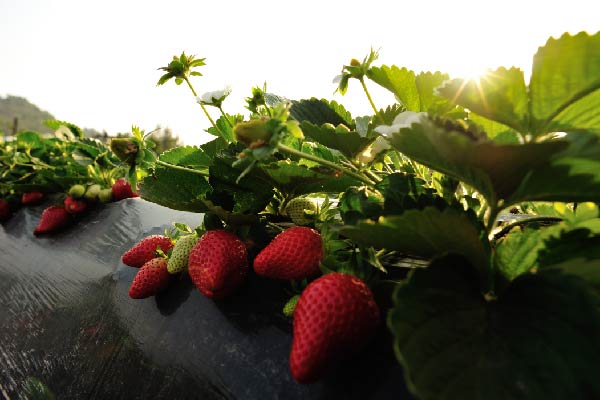 After a long winter, spring is finally here and the flowers are preparing to make their debut! We're often mesmerized by their beauty and sweet-smelling scent—but that's not all they're good for. Some flowers are also edible and add wonderful flavors and colors to food, plus they can even have incredible health benefits for your teeth. We've compiled a list of edible flowers that have some surprising perks when it comes to your oral care.
Moringa
This shrub-like tree has sweetly scented white flowers that are highly nutritious and have anti-inflammatory properties. Native to India, the moringa helps build stronger teeth due to its high calcium content, while the gum from the trunk assists with cavities and gum ailments. If you like a taste similar to spinach or matcha green tea, the moringa adds a delicious earthy flavor you might enjoy while reaping the awesome benefits.
Caraway
Originating in Central Europe, Asia, and North Africa, this flower prefers warm weather and is frequently found on waste ground and grasslands. Use the seeds and leaves of this plant to create a mouth wash that can help eliminate bad breath and gum infections, as well as tighten loose teeth. With its anise-like flavor and aroma, caraway is often used in breads, sauerkraut, and even in liquors!
Plum Blossom
While it's abundant during springtime, this flower blooms for only a brief period. Native to East Asia, plum blossom is known for treating bleeding gums and mouth ulcers. A rinse with a plum blossom vinegar can help clear mouth infections and sore throats, too!
Strawberry Flower
Indigenous to Europe and America, the strawberry flower has been cultivated since the early 14th century. With its antiviral and antibacterial properties, it is thought to heal mouth ulcers and gingivitis. Additionally, the fruits that it yields are said to whiten teeth when they are rubbed on.
As spring comes in full bloom, get ready to stop and smell the roses—and keep in mind that some edible flowers offer great benefits for the teeth. At Rock Ridge Family Dentistry, we are devoted to offering the best dental care at an affordable price.
If you'd like to learn more or make an appointment, please feel free to reach out to us.