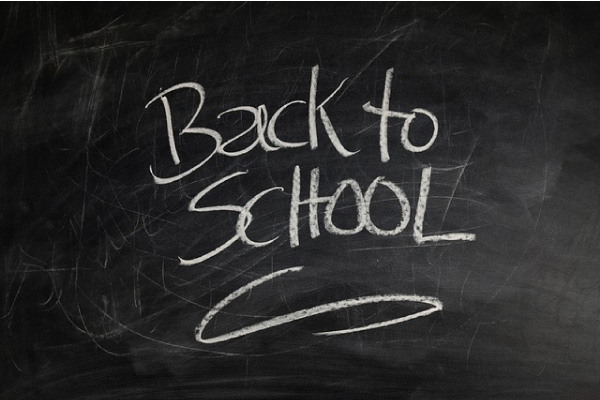 Summer is coming to a close and that means the kids are heading back to class. You've got the new wardrobe, backpack, and lunchbox, but have you taken care of their teeth yet? Whether your child is heading off to their first day of kindergarten or starting their senior year, it's always good to discuss their oral health with them. Here are a few tips to get your kiddo's smile back-to-school ready!
Make Your Appointments in Advance
The back to school rush can get pretty hectic, so it's best to have your appointments scheduled in advance. If your child's cleaning is due right before school starts, it can be difficult to squeeze them into the schedule last minute. Make sure you're scheduling your child's next appointment each time you visit to avoid scheduling around the school rush and to maintain a good cleaning regimen.
Schedule Your Family Block of Appointments
We make it is easy to get the entire family taken care of in one visit. With our convenient family block scheduling, you can avoid making numerous trips to the dentist. If you have multiple children, ensure the child who is most comfortable with the dentist goes first to set an example for the others. Children's dental anxiety is fairly common, so it's best to give them a role model when they're still adjusting to visiting the dentist.
Pack Smile-Friendly Lunches
While we do our best to monitor what our children are eating, it can be difficult when they are out of our care at school. Often times teachers distribute candy for good behavior or host parties with junk food for special occasions. These sweet treats are totally acceptable as long as they are eating a healthy, balanced diet the majority of the time. Try packing their lunch and replacing the candy, sodas, and sticky foods with yogurt, veggies, and calcium-filled foods.
Establish Healthy Routines
Brushing twice daily for two minutes each time and flossing once a day are essential to your child's oral health, but there are a few other habits to consider when heading back to school. If your child has undergone any orthodontic treatment, make sure they are wearing their retainers as instructed to avoid any shifting of the teeth. For athletic participants, explain the importance of wearing a properly-fitted mouth guard while playing sports.
We wish all of our youngsters a successful, fun-filled school year. As always, the best way to maintain your child's smile is to visit our team at Rock Ridge Family Dentistry. Schedule your appointment today!
If you have any questions about your children's oral health or a back-to-school dental routine, our team at Rock Ridge Family Dentistry is happy to assist you. Contact us to schedule an appointment today!
Contact us today to schedule your appointment!