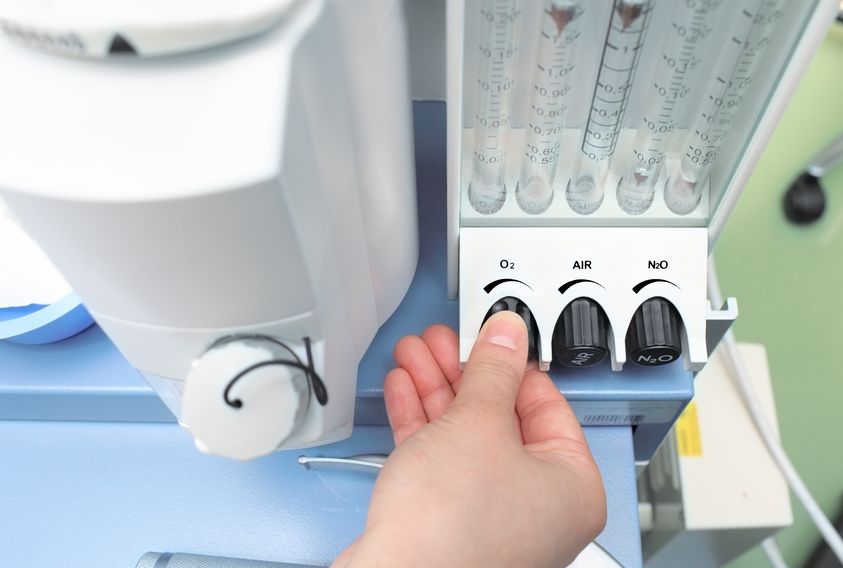 Sedation dentistry is an excellent way to take care of a large dental treatment plan or to just make your dental appointment more comfortable. Sometimes, despite your best efforts, tooth decay can sneak up on you, or trauma can occur and result in the need for restorative dental care. The restorative procedures we provide will help you get back to your daily activities quickly with restorations that look, feel, and function like your natural teeth. Dr. Louk will get amazing results from even the most severely damaged set of teeth, all the while making sure your smile looks completely natural. By offering a number of sedation options we can help you achieve the maximum result with total comfort right here in our convenient Round Rock dental office.
IV Sedation
Our carefully monitored IV sedation method is used for patients with the most severe dental anxiety, or during extensive or invasive treatments.
Nitrous Oxide (Laughing Gas)
Nitrous oxide, or laughing gas, is a gas that is inhaled during treatment and causes a heightened sense of relaxation in patients. You will remain conscious during your treatment, but will be much more comfortable and at ease.
Oral Conscious Sedation
For those with more severe anxiety, we offer oral conscious sedation. Round Rock dentist Dr. Louk will carefully prescribe you a pill that you will take prior to your procedure. The medication will leave you calm and relaxed, but fully conscious, during your appointment.
By offering so many sedation options in our office, we feel you as the patient can have the best options to complete yoru dental are. If you are fearful or phobic of the dentist, we are here to ease your fears and give you the best treatment options possible.
Contact us today to schedule your appointment!