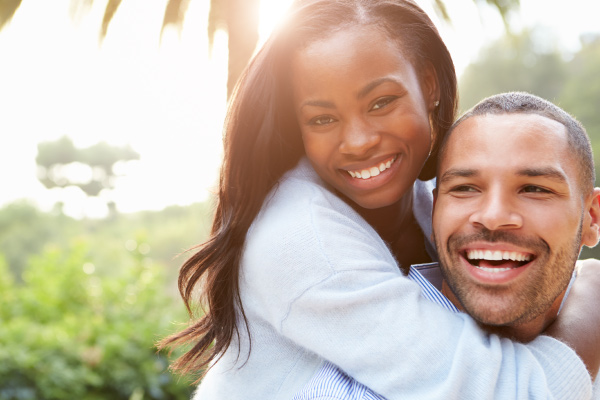 You don't have to live with a less-than-brilliant smile if you don't want to! Professional teeth whitening is a great option for those who want to brighten their smiles. If you haven't considered professional teeth whitening before, here are 5 fun facts that you may not know about it.
1. It Doesn't Damage Teeth
A common question we receive about professional teeth whitening is: "Will it hurt my teeth?" The answer is simple: no! Your teeth constantly demineralize and remineralize every day, meaning that they are always getting stronger and weaker depending on how you take care of them. Professional teeth whitening temporarily opens the pores of your teeth, but your teeth remineralize again soon after the procedure is over. Therefore, teeth whitening is gentle and safe for your teeth, and since it's long-lasting, you most likely won't need to have your teeth whitened again for years.
2. Sensitivity Is Temporary
Because the pores of your teeth are temporarily opened for the whitening process, it's completely normal to feel some sensitivity after the procedure. However, you won't have to live with sensitive teeth forever. As mentioned before, remineralization will help strengthen your teeth naturally.
3. It's Not Expensive
You don't need to shell out thousands to get your teeth whitened. You have 2 affordable options when it comes to whitening your teeth at Rock Ridge Family Dentistry. We offer ZOOM!® in-office teeth whitening, which can dramatically brighten your teeth in just under an hour, as well as take-home whitening trays. Before you decide on a treatment, we'll go over our financial options to make sure you can fit a whiter smile into your budget!
4. It Won't Damage Caps and Veneers
Whitening won't damage your caps and veneers, but keep in mind that your caps and veneers cannot become lighter with teeth whitening. They will remain their original shade no matter what.
5. It Doesn't Matter How Your Teeth Were Stained
Professional teeth whitening can help brighten the smiles of those whose teeth are stained due to genetics, diet, medical conditions, poor oral hygiene, tobacco use, and more. Depending on your situation, teeth whitening can yield dramatic results in a short amount of time.
If you have any questions about teeth whitening or are interested in learning more about our process here at Rock Ridge Family Dentistry, don't hesitate to contact us.
We look forward to helping you achieve a pearlescent, red carpet-ready smile!